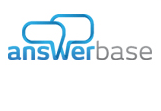 Answerbase allows websites at any level to create a Q&A community for their website in just a couple of minutes, provided as a Software as a Service (SaaS) solution. The Q&A platform enables visitors on your website to ask questions, and get relevant answers. The Answerbase service is owned and operated by Lumin Creative.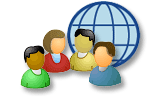 The Lumin Answers Software is a question and answers system that we integrate seamlessly with any existing website, including graphics and single sign-in user authentication. Our answers software proves to be a valuable tool for any website by providing a powerful service for current users while also effectively driving new organic traffic.
View More Details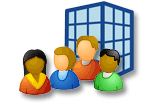 Lumin Synergy is a powerful collaboration software tool for businesses and organizations, allowing their staff to communicate effectively. With the ability for LDAP and Active Directory integration, we integrate this solution seamlessly to provide collaborative problem solving for the benefit of everyone.
View More Details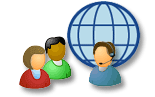 Lumin Support provides an effective tool to handle questions from your website visitors. The system automates the answering of common questions and effectively distribute new questions to relavant staff, allowing common issues be solved once while still providing the personal support your customers desire.
View More Details
Edmunds Answers
Edmunds is utilizing our Lumin Answers Software to draw significant new traffic to their online community.
Website: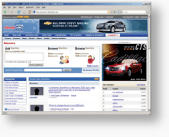 201.345.5567
United States
+34 931.856.120
International