Drive New Traffic
Hitwise report shows that Q&A systems experienced 889% growth over a two year period. Take a look at the report to get an idea of how our Q&A software can benefit your website.
View Report:
Edmunds Answers
Edmunds is utilizing our Lumin Answers Software to draw significant new traffic to their online community.
Website: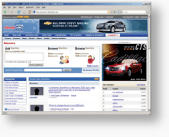 201.345.5567
United States
+34 931.856.120
International


Users are able to ask questions to other members of the community quickly and easily through our platform. The user is allowed to submit their question, question details, as well as categorize their question so relevant experts can answer the question quickly.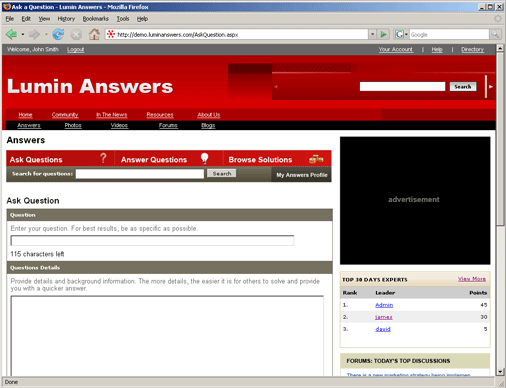 When a user asks a question on the system, they are presented with an easy to understand interface to allow them to ask their question quickly and effectively. Our technology also recognizes the questions as they are being asked and browses through all of the existing solutions so see if the question has been asked previously. If the question has been asked and answered previously, the user will be notified and given the ability to go directly to the available answer. These functionalities allow each user to have the best possible experience while looking for solutions to their questions.
Submit question and question details
Users are notified if the question has been answered for another user
Questions are easily categorized for idenfication by relevant experts
Question preview and editing features
Upon submission of question, automatic emails are sent to relevant experts
The entire process is intuitive and simple so each user can ask their question quickly, and be presented with all currently available solutions.
< Back to Features Page


Not an enterprise level client, but still want a Q&A system for your website or blog?
We provide a very powerful and economical Q&A platform through Answerbase.com that you can launch all on your own in just minutes. In order to effectively serve clients who may not be large enough to justify an enterprise level solution, we've recently launched Answerbase that provides a powerful Q&A system for websites and blogs at all levels.
Visit answerbase.com for more information on this product and how you can get your own Q&A site today.